Filed Under (Rants) by FuNkwoRm on 09-08-2012
Tagged Under : Rants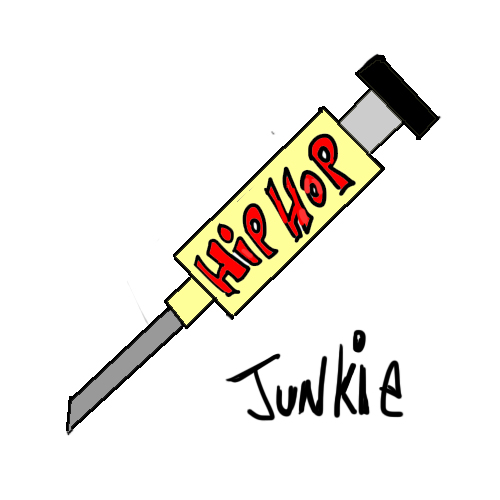 Okay, so I write this rant a couple of days ago about how I'm overwhelmed with the number of artist submissions coming in, and guess what happens? Yep, you guessed it. It turned out to be the most submissions I've ever received in a single day. Pretty hilarious right?
I'm not trippin' on it. I'm actually grateful. I remember when there were just cricket sounds around here and I was happy when my traffic stats showed that 10 people had visited the blog.
So I've reached the inevitable conclusion that things are growing to the extent where it's becoming increasingly difficult for one person to perform the duties needed manage this blog's expansion. This is a good thing. If you're an up and coming artist, you'll soon face similar challenges on your road to success. At some point shit will get too busy and hectic for you alone to manage. And it will be your responsibility to figure out how to mange that growth. You'll need a team.
So, to get straight to the point, I'm searching for a few die-hard hip hop heads who would  like to jump onboard and help energize this independent hip hop expansion. Members of this team will get access to this blog and be able to upload independent hip hop music on certain days throughout the week.
Here are the qualities I'm looking for:
Person must have a serious passion for underground and independent hip hop, and have an awareness of buzzing hip hop music that's under the radar.
Person must be social media savvy. For example: someone that stays active on their Twitter account.
Person must also be willing to listen to and review a portion a new submissions made to this blog.
What I'm not looking for:
Artists: I don't want anyone that's motivated by pushing their own music in this role. Besides, this is would be one more distraction that could keep you from creating great music.
Publicists or promoters: I don't want anyone that's motivated by pushing music they are paid to promote.
Relatives of artists: I'm not looking for anyone motivated to push the music of their brother, sister, 1st or 2nd cousins (nor play cousins), in-laws, or music recorded by their drunk uncle when he was in a rap group back in high school.
In conclusion; if you have an healthy awareness for underground hip hop music, whether it's from the streets or avant garde, and you wish you had a little power to give it added exposure, I want you on this team. If you know someone like this, pass them this information.
In the form below briefly tell my something about yourself (including where you're from), add your Twitter link, and send me two links to some hip hop you think is dope. Any retweets of this article would be greatly appreciated
…..
You may also like: