Indie Music
Published on November 17th, 2017 | by FuNkwoRm
0
This Vegan Hip Hop Artist from Watts Just Put His Life in a Mixtape (@wattsStix)
We connected with hip hop artists Stix to find our more about him and the vision behind his latest mixtape, W.A.T.T.S.
IHH: When did you start taking hip hop seriously as a rapper?
Stix – I start taking Hiphop seriously when I went on my first tour. It was a tour called The Burger King King of the Court tour, and I was the opening act for Yummy Bingham, Jae Millz, and Playaz Circle a group that 2 Chainz was in. I remember we had a stop in NYC and I was terrified to perform. I remember acting like I was too busy helping with the event so I couldn't perform. I was afraid to get boo'd plus I wasn't prepared. After that day I vowed to always be ready!
IHH: Who were your main hip hop influences
Stix – My main Hiphop influences are Jay Z, Diddy, 2 Pac, & Snoop Dogg. They all represent a different layer of success when it comes to music and the music business. I strive to not be like them but to take notes on their progress and try and surpass the bar that they have set.
IHH: What's the hip hop scene like in Watts?
Stix – There's a few guys buzzing in Watts, besides myself there's still TDE artist Jay Rock, you have Glasses Malone, battle rap God Daylyt, Producer, Songwriter, artist Kevin McCall and Diamond Lane's BadLucc then there's artist on the brink of popping like 03Greedo, Brick Boys (Killa Twan & Dirty Murph), R&B sensation Kenyon Dixon, and the young R&B star Mali Nicole. There's way more like Lil Drawz, Aktive, Dusto, Black Owt etc but I'd be sitting here all day tryna name all the amazing talent out of my city
IHH: What was the vision behind the mixtape and how long have you been working on it?
Stix–  It developed when I was uninspired by music today and I decided to listen to Isley Brothers greatest hits. I came across songs like Don't Say Goodnight & Voyage to Atlantis, and for some reason it made me think about my life growing up in Watts. So what I did was starting writing story's of my like to the songs using their lyrics as script. It then drove the ideas for what songs I needed to create. Weird process but it's a classic concept if you ever listen
IHH: Do you plan to stay independent?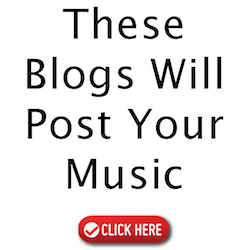 Stix–  I have been independent my whole career. The most id consider at this point is a partnership. I will never sign to some company or to any person. Even if the bag is grandé. No gracías.
IHH: I see that you're vegan. When did you adopt that lifestyle and what motivated you to change?
Stix–  I've been vegan 5 months now. My wife has always been an advocate for good health and she kept saying she doesn't want me to die early of cancer and diabetes or high blood pressure because of my improper food consumption. One day I decided to watch What The Health and yup, that was the icing on the cake. Hello Vegan world. Moreover, just to be clear, I have a vegan diet. I'm not a 360 degree vegan who don't where clothes made of products from animals etc… Coming soon hopefully. I'm still educating myself
IHH: What are your long term goals in the music game?
Stix–  My long term goals are to launch my label, break a few artist. Build my brand Thinkwatts to a clothing, music, and tech enterprise. Save some lives with motivational words and business moves. Save the world or as much as I can with my philanthropy, inspire kids or grown individuals who grow up like me to succeed, and raise a healthy, beautiful family. Life is about legacy; when you are dead and gone, whose life did you change? Will anyone remember you? That's what I think about. My goals are to leave a legacy behind.
Have a great day.