Indie Music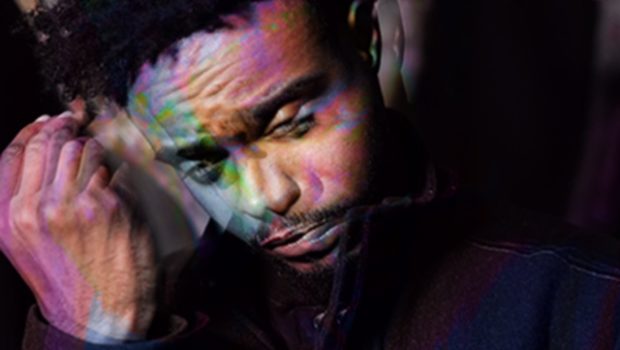 Published on February 8th, 2018 | by FuNkwoRm
0
A-Mac Embraces the Challenges of Being an Independent Hip Hop Artist. ( @thisisamac )
A-Mac is an independent artist who has called a number of different regions, home. He's no stranger to this blog so we caught up with him to talk about his new EP, Come & See .
What brought you to hip hop and who were you listening to?
Well it's the culture, you know? It's literally the embodiment of expression. Early on I used to drum, and we know how well connected drums and rhythm are to hip-hop so I suppose it was only a matter of time. As far as who I listened to, there were a few. Growing up I listened to a lot of Pac, DMX, Nas, Cube, Outkast, Ye, Wayne, Drake, 50; I could go on so I'll stop with etc. Ye inspired me with his creativity and drive to do things his way. Nas' ability to flow caught my attention. As far as now, my range of what I listen to is still broad. Nipsey Hussle's business mind of the industry is hard not to be drawn to. Travis Scott reminds me a lot of Ye in terms of creativity and own lane. Drake. People kind of confuse me when they don't mention him in anything. But I can go from Chief Keef, to Kendrick, to Childish, to 2Chainz; just depends on my mood lol.
You've lived in a few different places. Which region influenced your hip hop style the most?
Yeah, I've lived basically everywhere except the West. Plan on taking a trip out there this year. Honestly though, being in a specific place hasn't influenced my style; at least not in a majority type of way. What I can say though is that all the area I've been have allowed me to incorporate specific elements of each area's style; that allows me to appeal to every region while also maintaining the ability to keep a unique style of my own.
What is the creative vision behind your new EP, Come & See?
Well initially, I was going to release a full album; 17 songs or something like that. I hadn't released any official music in over two years and when I thought about that, I decided against so many songs. Your normal listener barely listens to a new release from a mainstream artist all the way through so based on that I knew I stood no chance. This is why I took the shorter EP route. With only five songs though, I knew they all had to be 'non-skip' tracks; as well as flow perfectly in sequence. This way by the time the listener starts the intro and is drawn in with full attention, boom the fifth track ends and the EP is over. The point of this was to leave the listener overly satisfied with the content of the project but not with the length. The theory here is that there is a higher percentage chance they will go back for another listen since it was not only shorter than expected, but also, really good. Actually gives them a chance to digest the content and have healthy judgement. From there, they'll be more easily geared to support the net project no matter the length. Streams have been crazy so it seems to be working so we'll see. As far as the creative element, the title is a quote from Jesus. This is what he told 2 of John the Baptist's disciples when they asked of him. It is also right before the well-known adventures and events. Throughout the EP the title is whispered randomly and the entire verse [John 1:39] is quoted twice. Where the track transitions are, I placed a calming rain forest background. This not only gives the listener random peace, but also subconsciously opens their mind to accept what is coming next. This process along with a real life convo at the end of the project allowed me to jam an album feel and presence into 20 minutes. I've gotten multiple comments and feedback from people saying it was reflective of a full project so I'm happy about that. I just wanted people to have a quick 20-minute escape to peace, bars, a piece of my brain, and good God inspired music. Hopefully I answered the question, LOL.
How many different producers did you work with on the project?
That really just depends on your definition of project. Since it was supposed to be an album there are mad songs on tuck in a project folder named Come & See. As a whole you have: my boy JustRussBeats from VA, Cartier Jones, Aryon Mc, SDotFire, Childz, Dannythe3rd, Penacho, My boy Mike G, and the list goes on really. As far as the official Come & See EP, those producers are: Penacho, Aryon Mc, and SDotFire, respectively.
It's been a while since we've posted your music here at IHH. What other creative things have you been doing since then?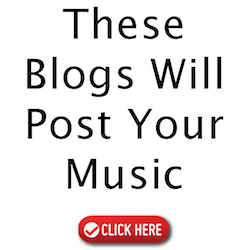 Yeah, it's been a minute, lol. And off top, I appreciate yal for the support it means a lot. But nah I was still recording, Honestly, I was experimenting trying to find my own sound. Along the way though, I've wandered into the film and visuals world. I've been gaining an increased interest in this field and its brought a few skills and resources, I've helped shoot a few short films and been on set during the shooting of a few shows. This inspired me to create a category or entity of my vision named themaccam; which is for showing and presenting the visual side of my brain. This includes a short film actually set to follow the EP along with more short films, shows, and full feature films. I love special effects so definitely lookout for those. I was also able to be a part of a short film titled, Invincible. I actually mixed and mastered the audio for the film. It's gone on to win a few awards from the end of 2017 and still going on into this year winning. My name is on IMDb so that's pretty dope to me. Shout out Tariq Paskel for that.
There are many challenges in the industry for independent artists. What keeps you motivated to stay on the grind?
Honestly man, it' simple; this is what I love. I love music. I love sounds. I love how certain sound can affect everything about your mood, your memory, your thoughts; it can even give you goosebumps. For me, I don't do music to "get on." Not for notice. Not for money. I do it for the love of it. Music can be used for so much more; political, stress, motivation, etc. I know somebody feels like this right now at some time in life. Whether its one thousand people or 1 million people, I'm happy with making a change. Even though I'd prefer the one million people, lol. For a simpler answer, I know I can do this. I believe in God. I believe in myself. And I know you can do whatever you put your mind to, as long as you use 100% effort. Challenges are fun anyway.
What do you think about the state of hip hop right now?
Honestly, I think it's fine. The music is out there. Really, really dope music. And it's constantly overlooked and scanned through. People complain about the type of music that's played but, it's at the top of the charts. Someone's listening to it lol. Especially with the way streams are, there should be no excuse on listening to good music. I believe hip-hop is in the hands of the listeners. What they support is what will be considered hip-hop; technically anyway. People in general need to learn how to have a better support system. So much could be solved with something as simple as support. Not saying support any and everything, but at least support something and make that something worth supporting. Start there and everything will be fine.
Any shout-outs you want to give?

Of course. God first. Everyone who took the time to support; whether it was a purchase or a stream. S/o yal, IHH, for the support. S/o my engineer Bless the Genius for dealing with studio ways and perfecting composing those sounds. S/o Soundscape Studios. S/o Michael Giamille for the sax. Keep up with him at michaelgiamille.com. S/o Malcolm Jabriel for the vocals; he has an album out, Sessions, on all platforms (Apple Music, Spotify, Tidal all that). It actually popped out on the iTunes charts at 103 for a few days so he's doing good. S/o the wonderful Norri Jane. She just dropped a video, Bound to Move; check that out. S/o my little brother Kenzi for the artwork. S/o all the producers. Yal are important. S/o my parents. S/o all the homies. S/o Obama.
Thank you for taking the time to talk to us.
You can listen to A-Mac's Come & See on multiple platforms here: http://hyperurl.co/icefum