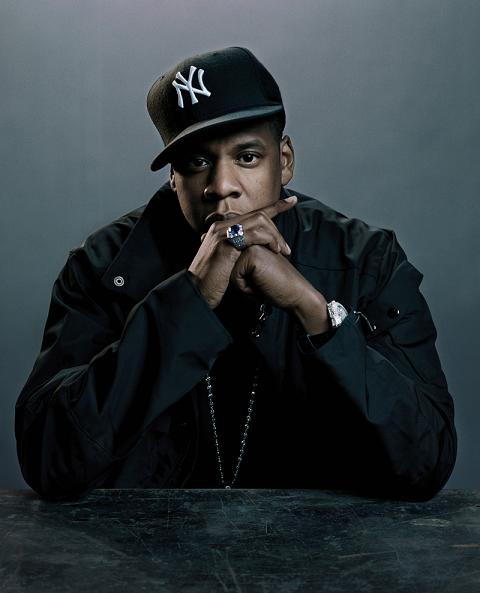 There's been a lot of talk about Jay-Z's age lately. Ridicule about him being 40 or close to it. Wise cracks from other rappers in the game about Hov being a senior citizen, and that it's time for him to step down and let some new blood in.
There are several reasons why this is some of the dumbest shit I've ever heard, and I'm not just saying it because I'm in my mid 30′s. The first obvious reason is… Why should he step down if he's still the most relevant hip hop artist in the game? What these haters can't get over is the fact that he's better than they are. A whole lot better. Their attack on his age only makes them look worse. It means that you're getting your ass served to you by a 40 year dude.
I'll give you an example. Michael Jordan suited back up to play for the Washington Wizards at age 38. In spite of the fact that he didn't have a great supporting cast, and fellow NBA players and the media called him too old to play, he still managed to put 40 points on the board on a given night until he retired at 40. My point is that if your game is tighter, then this age issue is irrelevant.
It's funny to see these chumps hanging on Jigga's every word, because the very mention of their name in a song or freestyle makes them relevant again. Whaa…Whaa…..Did that fool just say my name? Was that a diss?? LOL!! Now that's some power for yo' ass right there.
Here's another reason why this argument is so stupid and career suicidal. Let's say you go to work for a corporation. Young, fresh face motherfucker straight out of college, and you successfully convince your boss that people over 40 should be fired from the company. Some day after you have a wife, kids and a fat mortgage, you're gonna need that job security when you get past 39. You should pray that there's possibly a sustainable music career for you at any age, if you still have the talent.
This is another major flaw in the culture that defined my youth, and the only genre of music that this backwards thinking seems to exist. The Rolling Stones are in their 60′s and still selling out football stadiums. This is even unheard of in R&B. The truth is, Jay-Z has been consistently putting out good hip hop for years and for that he deserves some respect. If he'd died early, everyone would be dick-riding. This diet of fast food hip hop and lack of originality is hurting the art. See I'm convinced that we had not seen the biggest wave of auto-tune rap before Jay's D.O.A. There was a lot more of that shit coming down the pike. I know because was getting it sent to me from artists who want to be posted on this blog (no disrespect). I hope Jay stopped the hemorrhaging at least a little.
We don't need more young emcees. We need more good ones. My love for the art keeps me producing artists and running this blog. And I'm further inspired by every artist that makes it on these pages.
Support independent hip hop!
You may also like: