Indie Music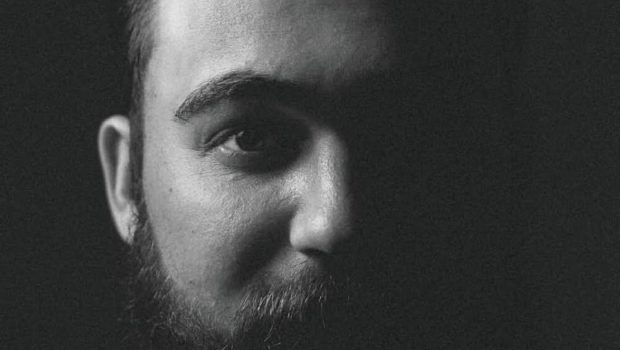 Published on January 15th, 2018 | by FuNkwoRm
0
Illtalian: Faith, Determination, and Hawaiian Hip Hop ( @theilltalian )
Illtalian is an award-winning rapper from Hawaii of Italian and Filipino descent. His music has been featured on some of the biggest music sites in the world, including Rapzilla, z180 Radio, and New H20, and has been played on radio stations ranging from Hawaii to the United Kingdom. IHH got with him to talk about his recent album release, Makana, dedicated to his friend who was killed in a car crash in 2016.
IHH: So how did you get started as a rapper and what artists inspired you?
Illtalian: Well, I was a relatively late comer into the world of Hip Hop, believe it or not. It wasn't until middle school that I even began to listen semi-regularly to rap. My dad bought me a compilation CD of all sorts of different Christian rappers one day, and I discovered KJ52, who was the first rapper I ever connected to. He was young and Italian (like me) and a Christian and funny and I actually felt like he and I might have something in common, and that made his music more appealing to me. From there it was Eminem and Tupac and Black Star and Lecrae and by 15, I was already rapping along to most of their songs. So when my friend, another rapper, asked me to enter the school talent show and rap with him, there was no hesitation. And even though we lost (we came in dead last, ha!) the adrenaline was addicting. I couldn't go back, and I didn't want to, so I became a rapper. The rest, as they say, is history.
IHH: What's the hip hop scene like in Hawaii and is there strong support for the culture there?
Illtalian: Well, yes and no. There is a small but vibrant Hip Hop community in Hawaii, and that subculture is very supportive of each other, but outside of our circle there isn't much support for the genre. Though guys like Crash and 4Words and Big Mox have been holding it down for a long time, and people like myself, Kahuna, and the Akira Project are trying to do something new, it's tough to be a rapper in Hawaii. The Hawaiian music industry is slanted very strongly towards reggae and island music, and a lot of radio stations flat out refuse to play rap music, and those that do rarely ever play any music by local MCs. It can be discouraging, but luckily the Hip Hop heads within Hawaii are awesome enough to make it all worth it.
IHH: You dedicated your latest album, Makana, to the memory of your friend that you lost to a car crash in 2016. Can you tell me a little more about him, and if you started production on this album before or after his tragic accident?
Illtalian: For sure. So in 2016, Lucas Makana Riley was killed by a drunk driver in Cali. He was one of my best friends, and he was actually my first producer. The second song on my album, Pride, was one I wrote and worked on extensively with him, way back in the day. He saw something in me log before most other people did, and his dad had a studio, so we'd soend hours together making music and messing around. Lucas was the one who pushed me to take my music to the next level, to stop doing remixes of songs on YouTube and start making my own material. He was funny and smart and irritating in a way that you couldn't get mad at him for, because he'd tease you and actually make you laugh at yourself as he did it. He was my brother, and I miss him a lot.
As to the timing, I was about halfway through the album when it all happened. Having worked with him so extensively in my music as I did – though not on this album – it completely messed me up. I was devastated, and couldn't bear to even think about music for a long time. So I actually shelved the project. And when I did come back to it, I had a completely different mindset. That was when I decided to name it in his honor; in Hawaiian, 'Makana' means gift, and he had been a gift from God to all of us. This album is my gift to him and the world, and also a way for me to share my gift, rapping. So the wordplay fits well, too.
IHH: How did you go about finding beats for the album?
Illtalian: For the most part, we made the beats in house. My producer, Ariki Foster, is incredibly talented, and he'd either pitch me a track and I'd write to it, or I'd show him some lyrics I'd written and he would come up with something to fit it. A couple songs I co-produced a little, specifically 'Thoughts Out Loud,' but otherwise it was really all him.
That said, there are a few tracks that he wasn't the primary producer. On 'Makana,' the title track, Lucas' father Mark was the producer. Being back in his studio, where I used to do all my work with Lucas, was a powerful experience, and it showed on the song.
On R.A.N. and Speakers Bang, I was able to pull in Grammy-winning producer Alex Hitchens for the tracks. That was a huge honor; we were connected through a mutual friend, and he did great work. Great guy, too.
The final track of note is Supposed to Be, which was co-produced by Je'kob, who is featured on the joint, and Spec, who is a Grammy-nominee. All credit goes to Je'kob for that one; I sent him a totally different beat, and he asked if he could mess with it a little. I said sure, then he called up Spec, and the two of them turned it into something amazing.
IHH: How do you usually come up with ideas for songs? Do you need a beat to get things rolling first?
Illtalian: Sometimes I like to have a beat, just because it makes it easier later when I'm in the studio, but not always. I don't mind scribbling down an a capella. I like to take the things I'm struggling with or feeling at a certain time, maybe even a bar or a turn of phrase, and typing it out on my phone. Then, when I get the chance, I'll pull out my notes and see if anything strikes me and go from there. Usually, I find that the more painful the subject, the more powerful the song. That shows a lot on Makana, where I deal with everything from anxiety to death to the pressures and demands of life. I write from my pain.
IHH: Which artists or producers would you like to collab with on future projects?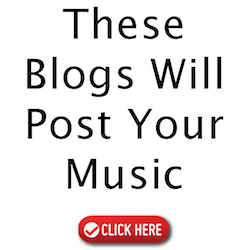 Illtalian: Oh, so many people! My top picks would have to be Ruslan, B. Cooper, Zauntee, and Je'kob again. It's always a pleasure to work with that guy, and he's an incredible producer as well as a rapper. Ruslan is just killing it right now and I really admire his work, and I've been a big B. Cooper fan for years. We tried to make it work on the last project but the timing wasn't right. I'd love to finally make that song happen! And Zauntee is blowing up like crazy. I'm very impressed with what he's doing right now.
IHH: What are your feelings about the current state of hip hop?
Illtalian: Hopeful. I know a lot of people are disappointed in where it's going, but with the rise of guys like Lecrae and Kendrick and Chance, I think we're headed in a good direction. People crave a little more than the normal boom bap stuff, and it reflects in who's hot right now. I think people like me aren't actually gonna go extinct in hip hop. Deep music will always have a place in the genre.
IHH: I know that being an independent hip hop artist has it's challenges. What keeps you motivated to keep grinding?
Illtalian: The usual: faith, determination, and a healthy dose of desperation. I believe that God is calling me to do something with my music, I really do. And honestly, I really don't have any other option; my history degree left me with a lot of debt and very little in the way of career advancement. But that's good motivation, because I believe that to be truly excellent at something you can't have any back up plans, and God knows I don't. This is sink or swim.
IHH: Any special shoutouts you want to give?
Illtalian: For sure. More than anything, I'd like to thank Jesus for blessing me with skills on the mic, a great support system, and so many amazing opportunities to do what I love. I wouldn't be doing this interview right now if it wasn't for Him!
Also, I wanna thank my family and my amazing girlfriend, April, for being so supportive of me. Chasing your dream is neither easy nor cheap, and if they didn't support me 100% I'd have given up long ago. Big ups also to my producer, Ariki, for making such a killer album, and to all the talented artists and producers who helped me write these amazing songs.
Finally, I wanna thank Lucas believing in me for so many years, and for inspiring me even now. I miss you so much bro. I hope you would've liked the album. It's all for you.
Follow him:
Instagram: @illtalian
Twitter: @theilltalian
Check out the new single off Makana feat. 1k Phew and Gemstones titled: "R.A.N."