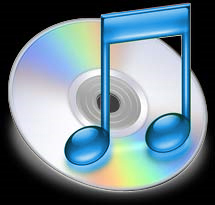 Itunes is the largest music retailer in the U.S. If you have a music project completed, having it available for digital purchase at iTunes is a must. There are a couple of internet sources that are on the top of my list for making this process easy. In no order of importance:
Tunecore: Tunecore makes your music available to 10 of the most popular online music stores. ITunes and Rhapsody being among them. They charge a one-time fee of 99 cents per album single and about $20 per year for album storage and maintenance. It usually takes close to a month before your music is available at Itunes. This is a great service for any independent artist.
CD Baby: CD Baby will also make your project digitally available on iTunes, Napster, Rhapsody and many other online digital stores. The one major thing that separates them from Tunecore is that they will also sell and ship your physical CD. CD Baby charges a one-time fee of $35 for a start-up, they only take 9 percent of the net income from your digital sales and $4 for every CD's they ship and handle for you. They have a lot of other good perks too, like giving you a barcode if you don't have one. Another great site for independent artists.
You may also like: