How They Came Up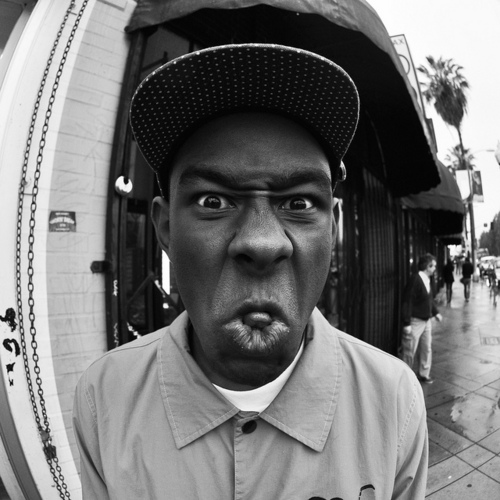 Published on October 31st, 2011 | by FuNkwoRm
5
How They Came Up: The Tyler The Creator Story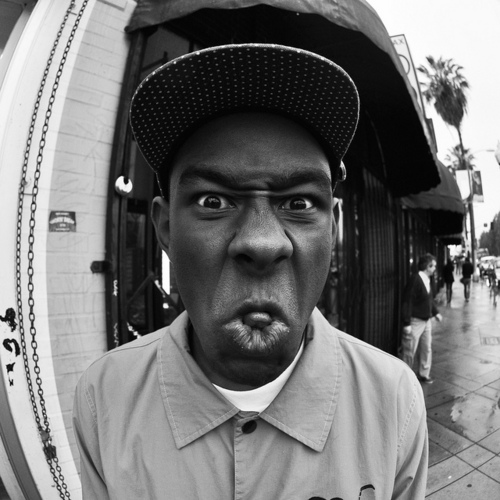 Without a doubt Tyler, The Creator is in fact, a creator. He started the 11 member skateboard group called Odd Future Wolf Gang Kill Them All (OFWGKTA) and he self-produces his own music. In addition, he directed his own video 'Yonkers' which reached over 2.5 million views on YouTube after being co-signed by Kanye West. There seems to be an element of irony in the name Odd Future because the future does seem a bit odd. Let's consider that OFWGKTA are almost a record label on their own. They write, produce, record, design, and film. And with the internet at their disposal, they are a force to be reckoned with. Their website and blog via Tumblr is incredibly well put-together and ran by the members themselves. And the connection they've built with their fans can be described as exceptional. Furthermore, their manager Chris Clancy, a former Interscope executive takes an unconventional approach to managing their careers; which can be demonstrated by their recent deal with Sony RED Distribution. The deal allows them to have their own label and keep full creative control. Still we can't forget that although not unheard of, it is a bit bizarre to see the kind of shows they put on. Odd Future shows are complete with gnomes, masks, and stage-diving; similar to what you'd get from a rock concert. Tyler and Odd Future are so different and so offensive but yet so artistic and genius at the same time. Often misunderstood, there's something refreshing about Tyler's unique lyrics and off-the-wall persona. Tyler is evidence that the craziest ideas end up being the best ideas. Odd Future? Indeed.
Tyler Okonma was born March 6, 1991and raised in Los Angeles, California.
When he was 7 years old he loved to create his own album covers with imaginary tracklists.
He started making beats at the age of 12 using Reason and Fruity Loops.
His mom bought him a keyboard when he was 14 and he taught himself how to play.
Tyler started his own record label called Odd Future Records.
He is the creator and leader of the alternative hip hop group he started called OFWGKTA (Odd Future Wolf Gang Kill Them All).
Members of the group Odd Future include: Domo Genesis (rapper), Earl Sweatshirt (rapper), Frank Ocean (singer/songwriter), Hodgy Beats (rapper), Left Brain (producer), Matt Martian (production crew), Mike G (rapper), Syd the Kid (engineer, producer, DJ), and Taco & Jasper (comedians/writers).
The original idea of Odd Future was supposed to be a magazine that sponsored artists like him.
He came up with the name 'Tyler, The Creator' to showcase his music, beats, ideas, and drawings.
Tyler's alter ego is called Wolf Haley, in which the name came about because Wolf is the nick name he gave himself and he always wanted to change his last name from Okonma to Haley because he doesn't have anything to do with his father.
Some of his favorite artists include Waka Flocka Flame, Eminem, Erykah Badu, Stereolab, and the Neptunes.
In 2009, Tyler released his first album called Bastard, which was ranked 32nd on Pitchfork Media's list of Top Albums of 2010.
Much of Tyler and Odd Future's success is due to their online presence and the use of Tumblr. They consistently post new material to their blog and interact with their fans regularly.
The connection that Odd Future has with fans around the world has been described by some media outlets as 'a cult following'.
His first single for his second album Goblin was titled 'Yonkers' and the music video, which Tyler directed, received a massive following on YouTube.
Tyler says that when he's making a song or directing a video, he imagines it to be like a movie or story.
After releasing Yonkers, he was signed to a one record deal with the independent record label XL Recordings.
Goblin debuted at number 5 on Billboard magazine's album chart in March of 2011.
After seeing 'Yonkers' on YouTube, Kanye West tweeted that it was 'The Video of 2011'
Tyler and Odd Future have also received co-signs from Soulja Boy.
He has received a lot of criticism for using homophobic slurs and misogynistic lyrics.
Waka Flocka Flame interviewed Tyler for Interview Magazine and afterwards expressed interest in working with him.
In April of 2011, their manager Chris Clancy confirmed that Odd Future signed a deal with Sony RED Distribution which will allow the group to operate independently.
Tyler won Best New Artist for 'Yonkers' at the 2011 MTV Video Music awards.
His third album Wolf is scheduled to be released in 2012, which will contain instrumentals that he has been making since he was 12 years old.
In an interview with Pitchfork, Tyler's advice to artists: "At the end of the day, throughout all the jokes and bullshit or whatever, just always be yourself. Just do what the fuck you like. That's what I try to tell people just to do what the fuck they want. And fuck impressing others."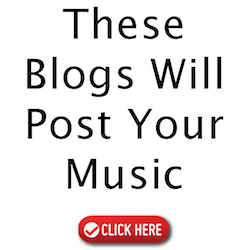 Post by: Rosie J – music marketer
@StudioDiva