How They Came Up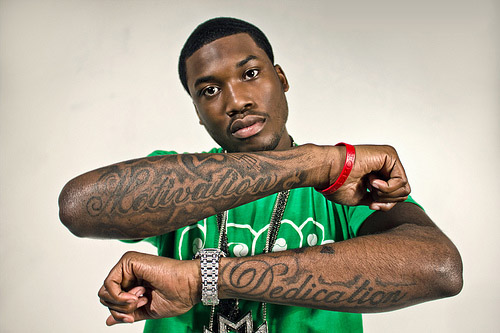 Published on June 20th, 2011 | by FuNkwoRm
15
How They Came Up: The Meek Mill Story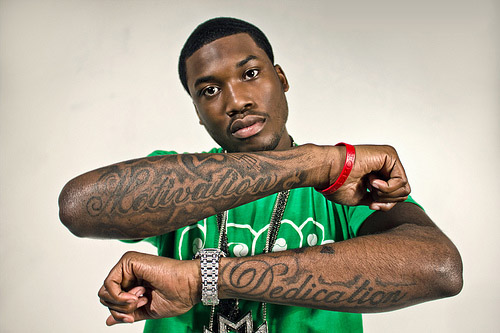 Coming up Meek Mill, aka Mr. Philadelphia wasn't the typical aspiring rapper shopping for a record deal or hatin' on other MC's. Instead he was busy pushing out mixtapes and posting videos on YouTube. From a marketing perspective, Meek Mill definitely made the right moves to getting noticed because mixtapes are one of the best marketing strategies in the game. Whether it was consciously or subconsciously, he built his fan base by being consistent. With a strong following already under his belt, Meek Mill made a distinctive move that was the turning point in his career. He retweeted Rick Ross on Twitter numerous times and then tweeted that he needed him on his 'Rose Red' track. In short, it got Rick Ross' attention and the rest is history. It's ok if you didn't listen in math class, IHH has your back. Here's the equation, take notes: Mixtapes + YouTube + Twitter = Maybach Music Group.
Born Robert Williams in South Philadelphia, PA.
His mother, Kathy Williams was a single mom and moved him and his older sister to North Philly.
His father died from a gunshot when Meek Mill was 5.
Meek Mill said he tried hustling but was never good at it because he never focused on it.
He dropped out of high school when he was in 11th grade but went back and graduated.
Meek Mill has been rapping since he was 16 and he was once beat in a neighborhood rap battle.
He started a group called Bloodhoundz with 2 other local rappers.
In 2006 he released his first mixtape The Real Me and in 2007 he released The Real Me 2.
In 2008 he released his third mixtape called Flamerz.
Meek Mill caught the attention of Charlie Mack, President and founder of 215-Aphillyated Records and immediately signed Meek to his management company.
Through his manager, Charlie Mack, he met T.I. who then flew him out to Los Angeles to meet with Warner Bros. Records.
Warner Bros. Records and Grand Hustle offered Meek Mill a record deal but he decided to go with Grand Hustle instead.
While Meek was in the process of getting signed with Grand Hustle he was sentenced to jail on gun charges.
In 2009, when Meek Mill was going through his appeal trial, he released Flamerz 2 (Hottest in the City).
Although he was never officially signed to Grand Hustle, Meek Mill continues to keep in contact with T.I.
Later in 2009 he released Flamerz 2.5 (The Preview).
After releasing his fifth mixtape Flamerz 2.5, Clear Channel added his single 'Starting Something', (in honor of Michael Jackson) to their playlist.
In 2010 he released Flamerz 3 (The Wait is Over) and Mr. Philadelphia.
In 2011, he released the mixtapes Dreamchaser and Flamerz 4.
Meek Mill was featured in XXL's 2011 Freshman Class and on the Freshman Class Mixtape (Hosted by DJ Whoo Kid).
While Rick Ross was visiting Philly, Meek tweeted to Rick Ross that he needed him on his 'Rose Red' track.
Rick Ross agreed to be on Rose Red, especially after seeing how he rocked the crowed in Philly.
Meek Mill was recently signed to Rick Ross' Maybach Music Group and on May 24, 2011 they released Self Made Vol. 1, a compilation with Meek Mill, Rick Ross, Pill, and Wale.
Meek Mill's advice to other rappers tryin' to make it: "Go hard. Man, don't never depend on nobody. People always think they gotta get a track from somebody to be hot. A lot of people say 'let me get a verse and maybe I can…' Naw, you don't need a verse. I ain't never had to get a verse from people. Just go hard and continue to go hard. And five months from now it might seem like nothins workin and that's how it was. Cause before the XXL and the Maybach situation I was jus killin mixtapes and for the last year I was like man I gotta step up from this mixtape game and go nationally instead of killin' the tri-state. And I been workin hard, I never gave up on workin' hard and next thing you know…couple months later XXL, next week later Maybach Music. It just comes from workin' hard. It always works."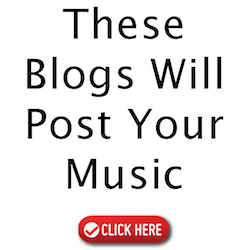 Post by: Rosie J – music marketer
@StudioDiva