How They Came Up
Published on January 23rd, 2012 | by FuNkwoRm
6
How They Came Up: The Machine Gun Kelly Story
If you're an artist and you're trying to get to a place where people are paying money to see you perform where ever you go, let's face it, you have to give them something worth paying for. A rapper can tweet all day about being in the studio recording his album but at the end of the day, if there is a lack of fans to buy your record, then being in the studio means nothing; because after all, that's who you are making your music for. What does this have to do with Machine Gun Kelly? It has everything to do with him because Machine Gun Kelly, also known as MGK, is a great example of knowing how to put on a good show can be the difference between followers and fans. Besides his incredible lyrics, you won't see him standing there with his crew behind him rapping. He connects with his fans. So much so that he can trust them enough to hold him up when he dives off the stage or when they tattoo his motto 'Lace Up' on themselves, he gets the same tattoo also. Although some of his shows are still free, his tickets sell out at the House of Blues in Cleveland and he has racked up enough of a buzz to have major labels bidding to sign him. MGK eventually signed with Bad Boy/Interscope Records but still maintains that he currently doesn't make a lot of money. His humble position in the game right now may not include many dollar signs but the destination seems very bright for the Cleveland rapper.
Richard Colson Baker, also known as Machine Gun Kelly was born on April 22, 1990 in Houston, Texas but grew up mainly in Egypt, Denver, and Cleveland, Ohio.
He learned to speak Arabic before speaking English.
Machine Gun Kelly, also known as MGK also lived in Germany, Chicago, and Los Angeles.
MGK started listening to rap music when he was just 4 years old.
MGK started rapping in the 7th grade by battle rapping.
Growing up MGK had a rough upbringing because of an absent mother and disapproving father.
He attended Shaker Heights High School and graduated in 2008.
In early 2009, he went to the Apollo Theater and won 3 times.
He was the first rapper to ever win at the Apollo Theater.
He was given the name Machine Gun Kelly because of his quick lyrical flow.
In 2010, MGK released his first mixtape called 100 Words and Running which was recorded in the basement of his home called the 'Rage Cage'.
He and his producer formed the crew called EST, which stands for Everyone Stands Together, and includes two other members.
MGK landed a spot on MTV2 Sucker Free Freestyle contest where he rapped versus from his first single called 'Chip off the Block'.
His single 'Cleveland' off his 100 Words and Running mixtape is played at the Cleveland Cavaliers home games.
His second mixtape Lace Up was recorded in just three months and was released in late 2010.
MGK toured with Three 6 Mafia after forming a friendship with Juicy J.
After performing at the SXSW show in March of 2011, he caught the attention of Sean Combs.
In April of 2011, he was featured in XXL's Show & Prove section.
MGK had several major labels bidding to sign him.
In August of 2011 Jimmy Iovine signed MGK to Bad Boy Records/Interscope Records.
The deal with Bad Boy offers MGK creative control over his career.
His song 'Invincible' featuring Ester Dean is featured on the commercial for the HTC ReZound.
Rage Pack, his third mixtape was released in October of 2011.
His three mixtapes 100 Words and Running, Lace Up, and Rage Pack provided him a great deal of exposure and reputation.
In December of 2011, MTV named him the Hottest Breakthrough MC of 2011.
His first album Lace Up (named after his mixtape) is set to be released in 2012 under Bad Boy Records.
His advice to up and coming artists: "Follow your dreams. There's so many doubters, and you have to go to that and you have to be a lot stronger than the people that talk down on you."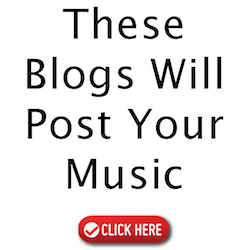 Post by: Rosie J – music marketer
@StudioDiva