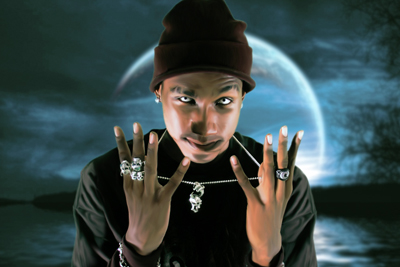 Despite the fact that Hopsin has been in the game for awhile, his success didn't begin until he learned how to turn his adversities into opportunities. Although he was signed to Ruthless Records (founded by Eazy E.), it turned out to be the one thing that was holding him back. His dissatisfaction with the label caused him to leave and start his own independent label with Dame Ritter called Funk Volume. Hopsin also ran across another obstacle in his career, he noticed that no one remembered his face after he performed. So he created an image that would set him apart from other rappers. His scary contact lenses not only made him different, it was just the push he needed to gain more fans. His video 'Sag My Pants' reached over 8 million views on YouTube, and without any industry connections, he used Facebook to launch his tour with the help of his fans. Hopsin transformed his career by being an entrepreneur and using creative marketing strategies. His story teaches us that being at the bottom can help get you to the top with a little innovation.
Marcus Hopson aka Hopsin was born on July 18, 1985 in Los Angeles, California.
Hopsin was placed in special education classes until High School.
In 2004 he dropped out of high school.
Hopsin got a few acting jobs but realized that rapping was his true passion.
In high school he started making beats using FL Studio (Fruity Loops) and bought a microphone for $8 at Wal-Mart.
In between making beats, he studied the careers of artists to understand what it took to make them successful.
Hopsin's lyrical style has been frequently compared to Eminem.
His biggest musical inspirations are Michael Jackson and Eminem.
In 2007 he was signed to Easy E's record label Ruthless Records which is ran by Easy E's wife Tomica Wright.
His debut album called Gazing at the Moonlight was recorded in 2004 but wasn't released in October of 2009 under Ruthless Records.
Hopsin says that his first album wasn't released until 2009 because it took him a long time to get signed.
When he finally did get signed, he says that the album was pushed back numerous times and was released without his consent.
Hopsin left Ruthless Records due to a lack of financial compensation, artist support, and bad marketing.
In 2009, Hopsin and Dame Ritter founded the independent label Funk Volume.
In 2009, he released his first mixtape called Haywire.
In November 2010 Hopsin released his second album Raw under Funk Volume.
The music video for his first single off Raw called 'Kill Her' disses the head of Ruthless Records Tomica Wright.
His video 'Sag My Pants' currently has over 8 million views on YouTube.
Since founding Funk Volume, he and Dame Ritter signed 3 artists, SwizZz (Dame Ritter's brother), Dizzy Wright, and DJ Hoppa.
Hopsin is most identified by his white contact lenses which gained him popularity on YouTube.
He says that he started using the contact lenses because he wanted to have something to set him apart from other rappers.
Since the success of Raw, Hopsin announced his 'I Am Raw' tour to his fans on Facebook in early 2011.
The announcement of his tour was a marketing strategy he used in order get venues in other cities because he didn't know anyone in the business with the connections.
His fans posted on his Facebook that they would try to get him to come to their city and perform.
After the announcement of his tour, he had over 30 tour dates set up not only in the U.S. but in Canada and other countries due to his fans creating the buzz he needed.
Hopsin has worked with B.O.B. and Tech N9ne on Tech N9ne's album All 6's and 7's.
In October of 2011, he was featured in the battle rap game 'Battle Rap Stars' and 'Jump Shot Media'.
In January 2012, Hopsin was featured on MTV2's Sucker Free Sunday documenting Tech N9ne's video 'Am I a Psycho' which features him and B.O.B.
His third album called Knock Madness is set to be released in 2012.
Hopsin's advice to other rappers: "I recommend all you guys that are fresh out of high school who plan on getting a deal to just read your books. People say that shit but you only know how important it is until you're in my situation and you're like damn I should of read that shit, I should of known this. It won't take that long. Just spend a few hours out your day just reading some shit about the industry. It will benefit you in the long run."

Post by: Rosie J - music marketer
@StudioDiva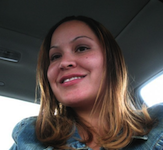 You may also like: