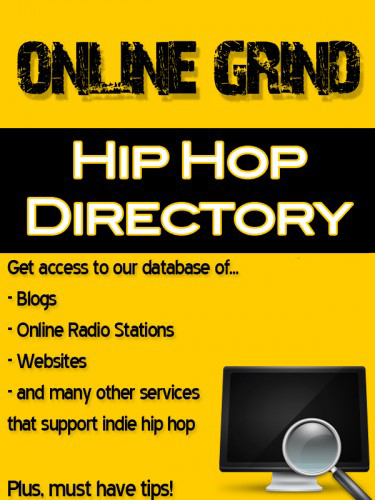 It's hard to find blogs and sites that support independent hip hop artists. And the most important ingredient for building your fan base is exposure. What good is having great music if no one hears it?
To solve this problem, we've put together a  directory of blogs, internet radio stations, and other sites that will support, play, and post your music.
Most of the entries in this book were submitted by the site owners and service providers themselves. So this is a directory of those who welcome your submissions.
You won't find resources like these from a Google search. Search engine results will turn up thousands of sites but most of them only support major label artists. Or the search will turn up a lot of dead sites that haven't been updated in months. Why waste time digging through the clutter when we've done all of that work for you? But Online Grind is much more than just a list of hip hop blogs.
Here's what's inside this directory…
A list of hip hop blogs that will post your music
A list of Internet radio stations that will play your music
A list of some of the dopest graphic artists
A list of hip hop publicists
A list of merchandise resources
A "must follow" Twitter list of those who regularly give priceless advice to indie artists
My fellow bloggers and I agree that submitting music incorrectly accounts for a large percentage of rejections. So also included are…
Common mistakes artists make when submitting music to blogs
Why you're probably not getting posted
What's wrong with your email blasts?
Social media promotion mistakes
Also, Online Grind is constantly being updated with new entries. So as an added bonus, those who purchase it will exclusively receive updates of newly added sites and information by email. FOR FREE! So it always stays fresh!
Updated 3-28-13
20 new blogs added and  the YouTube Grind guide.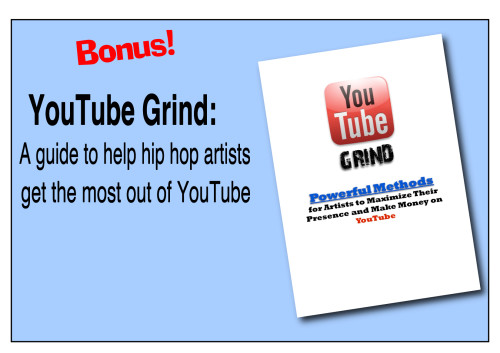 As a special bonus, you get the YouTube Grind guide; A list of methods, strategies, and secret tips to help you get the most out of your YouTube channel. It's free with every purchase.
Download Online Grind Now For Just $7.95!
 "An investment in knowledge pays the best interest."
Have you read these yet?