Indie Music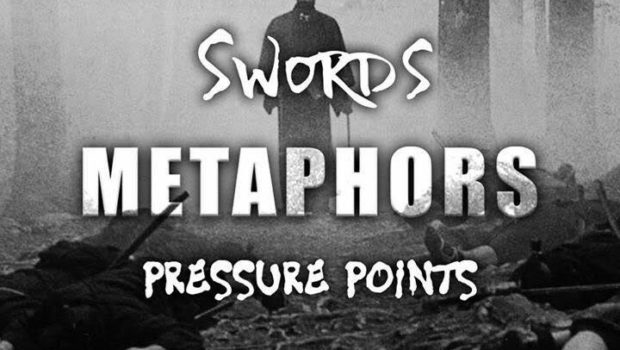 Published on November 28th, 2017 | by Indie Hip Hop Staff
0
Clear Mind: "I Definitely Feel Like Hip Hop Has Taken a Different Turn" ( @kvng_clear )
Indie Hip Hop got together with Albany, New York hip hop artist Clear Mind to find out more about him and his new mixtape, Swords, Metaphors, & Pressure Points which you can check out below. Here's our interview…
IHH: What got you started in hip hop?
I was introduced to hip hop as a child through my mom and my uncle. My uncle is a DJ and my mom used to sing, but she loved listening to hip hop. One day I heard DMX's Ruff Ryder's Anthem and that's when I found my true love for hip hop
Who were some of your influences starting out?
A lot of my influences stemed from my mom, my uncle, DMX, Busta Rhymes, Nas, Crooked I, Eminem, Mobb Deep etc…
How has being from the East Coast affected your journey to become known as a hip hop artist?
The east coast has affected me as a hip hop artist in the sense of the fact that it's shown me I have to go harder than anyone else. There's so many different voids I can enter and I don't like to limit myself to a particular flow or sound but majority of people on the east coast don't want to hesr anything BUT east coast type hip hop. I can do it ALL and I love east coast hip hop, I do east coast hip hop but I don't want to limit myself to just that. Especially when I am able to do so much more as an artist creavitely.
How long have you been working on your new project, Swords, Metaphors, & Pressure Points and what's the theme behind it?
I literally only worked on Swords, Metaphors & Pressure Points for about 3 weeks. I self produced half of the project and wrote it all in its entirety. My producer GRAND produced the other 5 beats making it a 10 track project. It was definitely fun to do for me lyrically because I was able to see what I am truly able to do with my pen. It showed me that my lyrical prowess is higher than I actually thought it to be. It helped me in my journey and my continued growth as an artist. The theme behind it was that the lyrically ability is supposed to express the physical capabilities of a samurai in written form. I'm a huge nerd and I love the Japanese culture. Samurai's also happen to be my favorite warriors in history, and I feel like I am a modern day samurai.
What are your views on the current state of hip hop?
I definitely feel like hip hop has taken a different turn. It's definitely not like it was back in the 90s when I found my love for it but nothing stays the same forever. Someone is always trying to do something different to change and/or elevate the game. I definitely think that I bring some new elements to the table that will also change the course of the path in which hip hop has taken. But as of right now I think its great, artists are having a lot more fun with it musically. Everything does not always have to be serious, depressing or about life. In todays world people just want to have fun to forget about things they might have going on in life and I happen to not see anything wrong with that.
Any shoutouts or mentions you want to give? 
I wanna give a shout out  to my mother and my uncle for introducing me to hip hop, I want to shout out my fiance for sticking by my side along this journey I've been on, I want to shout out my brother/DJ/Manager Rakim Le Monier aka DJ Siroc for being on this journey with me, and last but not least the fans for supporting me thus far.
Thank you for sharing with us!
Instagram: @kvngclear
Twitter:@kvng_clear
Facebook: Clear Mind (Kvngclear)
SoundCloud: Theclearminded