Filed Under (Rap Ratz) by FuNkwoRm on 12-05-2014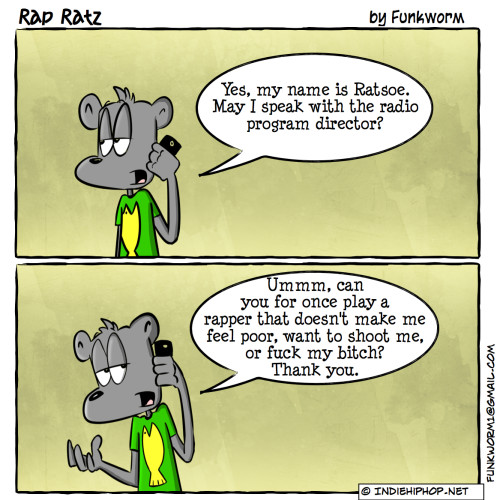 I like taking the occasional jab at terrestrial radio but I'm really not mad at them. They run a business and that business is driven by profits, not artistic merit. But know this, until there is a creative movement from artists driven by advancing the culture on substance and not by who has the flyest whip, the artist's success will continue to be measured by his material gains, not the quality of his art.
Have you read these yet?