Filed Under (Rap Ratz) by FuNkwoRm on 06-04-2014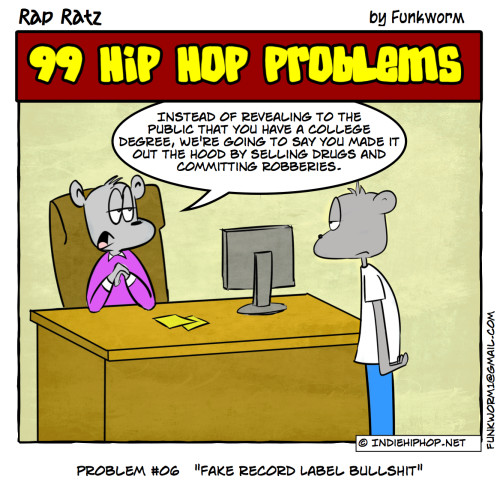 It's all about being true to yourself. Major labels aren't the only ones that try to manufacture an image for you. Independent labels, in their quest to mimic major labels, can be worse at this. The people trying to create an image for you aren't the ones that end up stuck with it when the shit doesn't work. As the old saying goes, no one can be better at being you than you. So why waste time trying to be something you're not because it appears that someone else is being successful at it? Even if you decide to create another persona to deliver your message, make sure it's by your design and not one pushed upon you by others. I've seen this not work on too many occasions.
Funkworm
Have you read these yet?