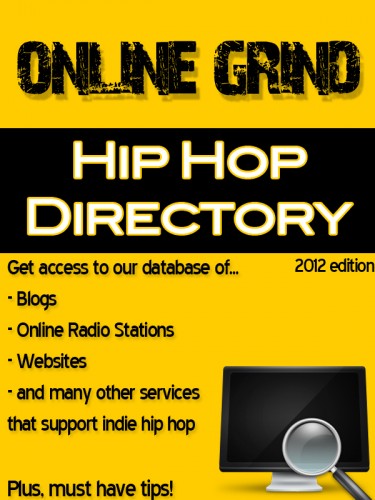 We've just updated Online Grind, our Indie Hip Hop Directory with 20 new blogs and Internet radio stations. Purchasers of the directory receive these regular updates by email.
We'll continue to add to this directory in our attempts to make this the most valuable online resource for independent hip hop artists. It's always great to hear the great feedback that I get from all of the artists that have found it useful. Stay on the look out for more frequent updates coming soon!
And , if you have a blog, radio station, or provide a any service like graphic art design that's you think is helpful to indie hip hop artists, submit your detailed information in the form below. We'll check it out and review it for entry.
…..
You may also like: